Mayor of Middlesbrough visits Zoe's Place
Published date: 8 November 2023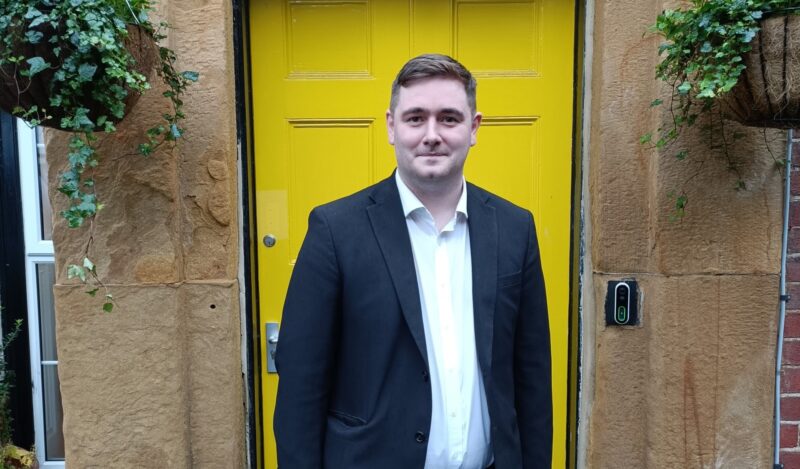 Hospice news
Middlesbrough
Zoe's Place Baby Hospice in Middlesbrough recently welcomed Mayor of Middlesbrough Chris Cooke.
During his visit, he met Executive Trustee Joan Stainsby, along with Deputy Head of Care Ashleigh Rickards and our fundraising team.  
The team were keen to highlight the importance of continued donations and how ongoing funding via Childrens Hospice Grant is crucial.  
Executive Trustee Joan said:
"Visits from local MP's and Mayors are hugely important, and its crucial for them to keep banging the drum for us."
"The Childrens Hospice Grant is really significant too, because if that money stops coming through, it's a huge up-hill task for us. We really want to keep our doors open for the families and children who visit us, so to have people like Chris championing our cause is brilliant."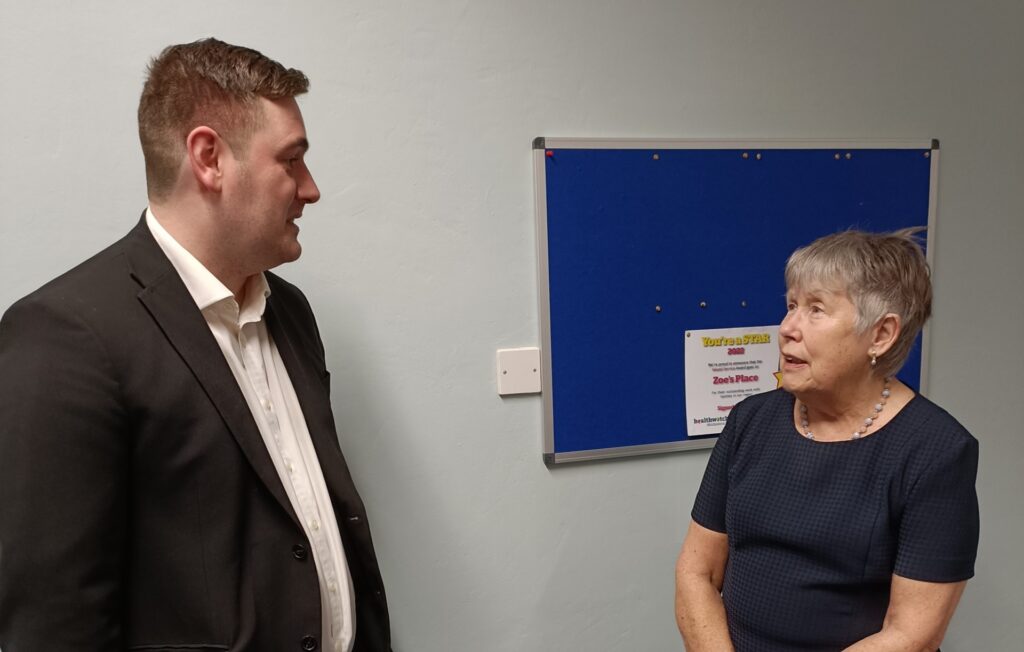 During his visit, Mr Cooke was also given a full tour of the hospice, where he met members of the clinical team, along with children who visit the hospice.
He also spent time in our bereavement suite, where families spend time after the loss of a loved one.
"It's been a brilliant visit." said Mr Cooke.
"Having spoken to Ashleigh (Deputy Head of Care), I now know first-hand how much care and attention goes in to looking after local babies, children and families, who may not be as fortunate as others."
"Joan and the fundraising team have also given me an insight in to how important the hospice is locally and nationally (with their sister sites in Coventry and Liverpool). I really believe we need to be doing more to ensure its longevity."
"I also grew up close to the hospice, Ill certainly be championing their cause… and it would be great if you could too. Please give what you can because every penny counts."  
The team at Zoe's Place would like to place on record they're thanks to Mr Cooke and his extended team, for taking the time to visit us.
Back to News