About us 
Zoe's Place Baby Hospice supports babies and young children who have complex illnesses or disabilities from birth to age five.
We work to ensure that very unwell children can enjoy the best possible quality of life and we support their families throughout their journey.
Our three children's hospices, based in Coventry, Liverpool and Middlesbrough, offer respite, palliative and end of life care for children, as well as support for the whole family. With a range of play therapies and fun activities, our team of specialists work together to make every moment of childhood count.
As a charity, we provide our services free of charge to families who need us, relying on donations from the public. Find out how you can support us, or how to refer a child to our services.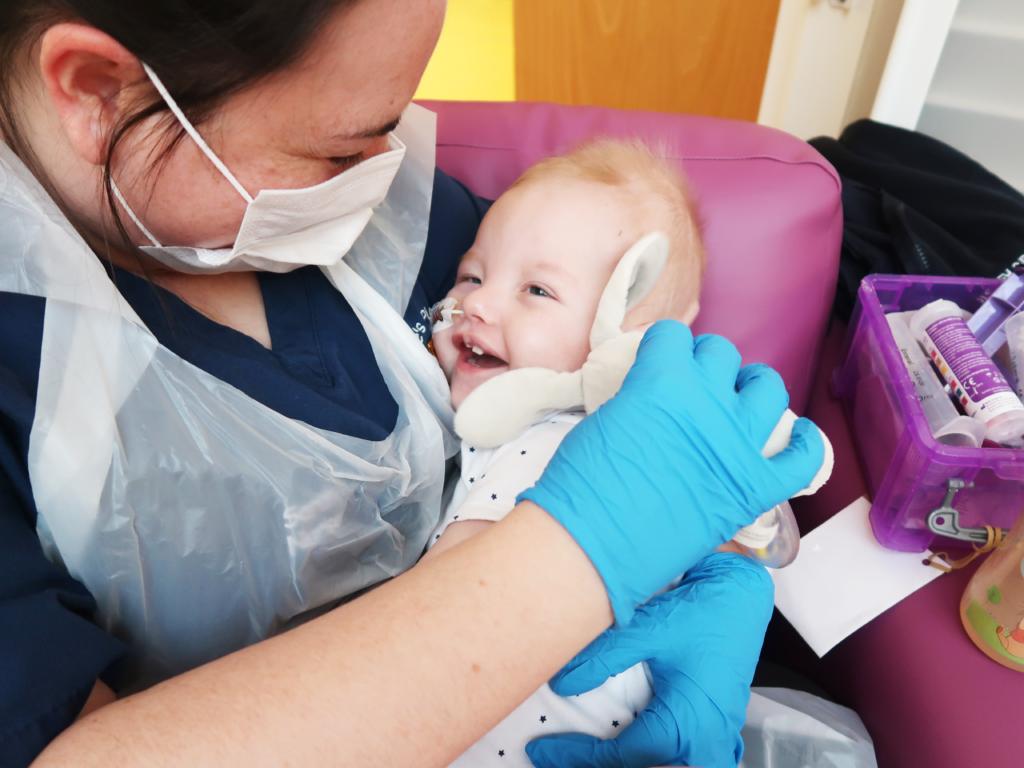 Mission, vision and values
Our vision
Our vision is to ensure that every baby and young child, living in our region, has access to specialist short break support, palliative and end-of-life care.
Our mission
Our mission is to provide child centred care to babies and infants from birth to five years living with life-threatening/life-limiting conditions and on-going support to meet the needs of the family.
Our history
Zoe's Place Baby Hospice was founded by our current Chairman of Trustees, Professor Jack Scarisbrick, in 1995.
He identified that many babies and infants with life-limiting or life-threatening conditions and their families were desperately in need of specialist facilities where children could receive respite or palliative care. Crucially, it was recognised that families most needed this facility during the early years of their child's life.
Consequently, the idea of a hospice specifically for babies and infants was born and fittingly the name Zoe's Place was chosen since Zoe is the Greek word meaning 'Gift of Life'.
After much hard work developing the idea, raising the necessary funds and finding suitable premises, Zoe's Place became a reality in February 1995 and the first hospice was opened in Liverpool. It's opening signified the beginning of a unique and much-needed service.
In 2004 a second Zoe's Place was opened in Middlesbrough and in 2011 the third hospice opened in Coventry.
Statement of purpose
Zoe's Place Trust offers a highly professional care service for the babies and infants in our care. We pride ourselves on providing every child and family with a secure, relaxed and homely environment where their well-being and comfort are of paramount importance.
For our full statement of purpose, please click on the link below.
How we fundraise
Zoe's Place Trust is registered with the Fundraising Regulator, the independent regulator of charitable fundraising in England, Wales and Northern Ireland.
This means that we make a commitment to our donors, supporters and to the general public that our fundraising is legal, open, honest and respectful.
It also means that we agree to operate in line with the standards set out in the Code of Fundraising Practice…
Meet the people who make Zoe's Place great!
Click below to find out more about the amazing team who help to provide essential support to those families who need it.
Meet the Team