Respite care and short breaks
Zoe's Place provides respite care for babies and children with complex illnesses or disabilities from birth to age five. Our children's hospices in Coventry, Liverpool and Middlesbrough offer skilled nursing care in a home-from-home environment, for families in the Warwickshire/East Midlands, Merseyside and the North East.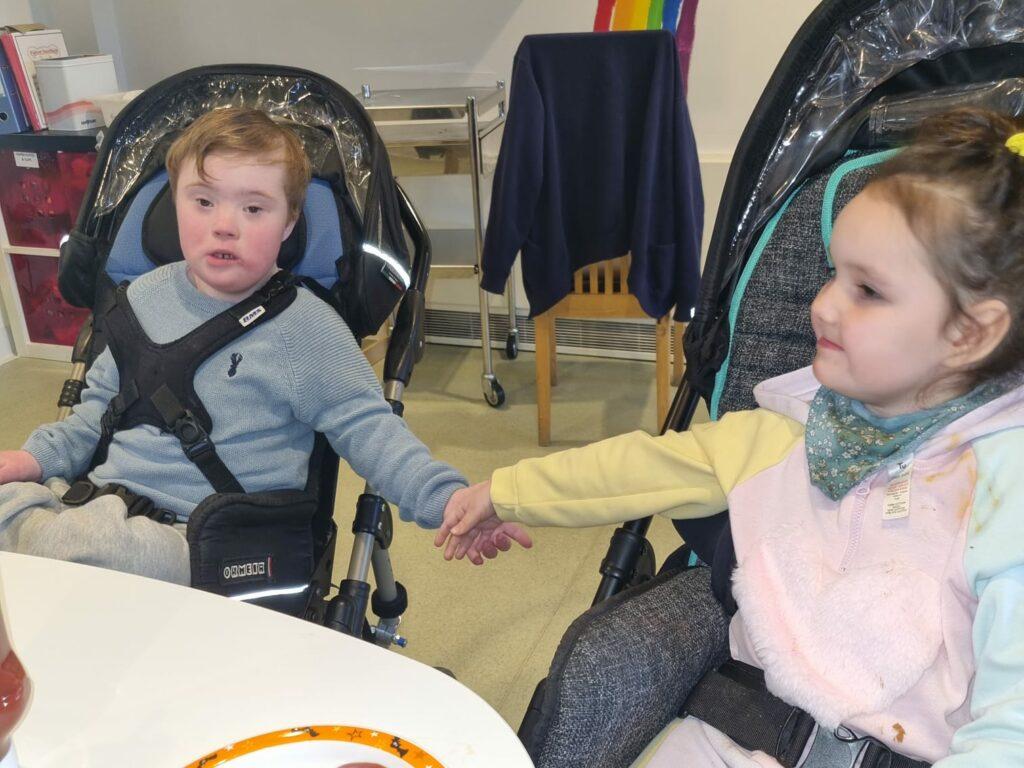 We understand that letting someone else care for your child can feel scary – especially if you've never visited a hospice before.  That's why we start by getting to know you and your little one. Once a referral is made, we'll get in touch to arrange for a member of our care team to visit you at home. We'll answer any questions you may have – but be prepared for us to ask questions too! We'll ask not just about your child's illness or disability, but about their likes and dislikes, favourite foods and daily routines.
We'll work with you to develop a personalised care plan for your child, which is then updated every time they visit Zoe's Place. Our multi-disciplinary team of nurses and therapists will provide all the nursing and medical care your child needs, giving parents and carers time to relax and recharge their batteries. But a visit to Zoe's Place isn't just about managing physical symptoms – it's a chance for children to learn, play and make special memories.
Here are some frequently asked questions about coming to Zoe's Place.
How long will my child stay at Zoe's Place?
A respite stay at one of our hospices can be for a few hours during the day, overnight or longer depending on a family's needs. We can offer both planned regular visits, or emergency respite for families who are dealing with unexpected events.
Who will be looking after my child?
There'll be a dedicated member of staff caring for your child during their stay, as well as a skilled team of other professionals.
How much does it cost?
Zoe's Place is a charity, and thanks to the generosity of our supporters, our care is provided free of charge to families who need us. You can find out more here.
What will my child do on a typical day at Zoe's Place?
Days in the hospice are based on play – that's how children learn, grow and thrive. We'll use what you tell us about your child to develop their individual care plan. All our hospices offer therapeutic activities, including art, music, animal therapy. Read more about our therapies here.
What about bedtime/ night-time routines?
Being away from home overnight can be a big step. For the first visit, parents or carers are welcome to stay with their child to help them settle.  We provide a mixture of private and shared rooms to meet children's different needs, and nursing staff will be available throughout the night to care for your child.
How do I arrange a referral for my child to attend Zoe's Place? 
Making a referral to Zoe's Place is simple. Any professional supporting your family can complete a referral form on your behalf, or families can self-refer if they choose. Our referral form is available here.