Run the Middlesbrough 10k for Zoe's Place
Published date: 11 August 2023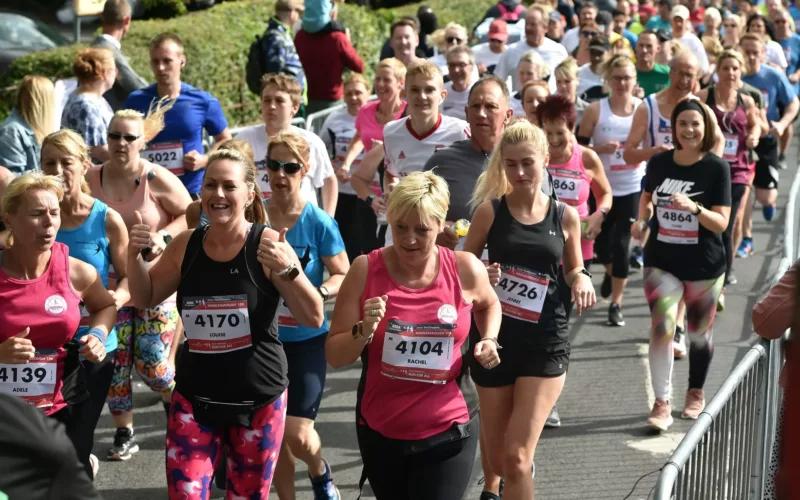 Fundraising news
Middlesbrough
Fancy getting your running shoes on for one of the best 10k runs in the country?
We're looking for people to run the Middlesbrough 10k for our charity! The place is absolutely FREE… all you have to do is pledge to raise £100.
Soon after registration is complete, you'll then get email notifications through. Just give name, address details and your expected run time (so you can be placed in to the correct running category on the day)
Soon after, you'll be notified where to pick your runner number up – but if we're notified beforehand, all of the info will be on our Facebook page.
What's more… you'll get a newly branded Zoe's Place running vest or t-shirt. All you have to do is call the fundraising team on 01642 457985 to arrange pick up from our Middlesbrough hospice based in Normanby.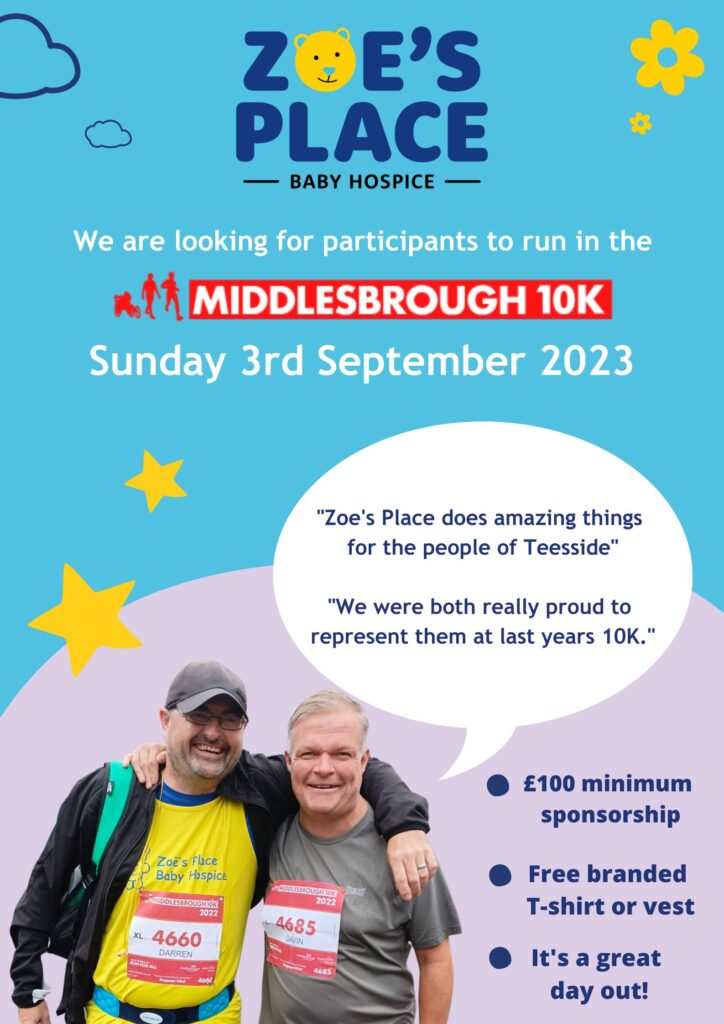 Back to News