Celebrating Lily's graduation!
Published date: 24 October 2023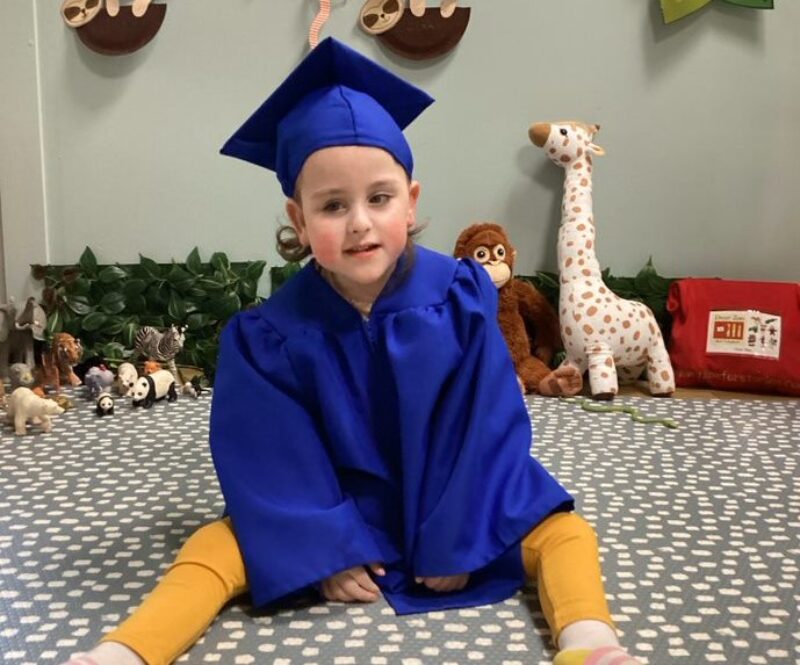 Hospice news
Middlesbrough
Staff at Zoe's would like to say a fond farewell to Lily, who recently celebrated her graduation from the hospice 🙂
It's been huge a pleasure caring for her for the last 2 and a half years because she brought lots of joy and adorable smiles every time she visited.
In light of moving on, Lily's mum shared a touching tribute about her daughters care here…
"Thank you so much for loving Lily so well over the last few years. I can tell she has absolutely loved her time with you. I can also tell that the team genuinely care about her, which is priceless."
"She has definitely benefitted from her time at the hospice. I'm so grateful for times when I've been able to rest, invest in my other children and spent time with my friends. Respite care also made it possible for me to have a trip of a lifetime to New York."
"I've also always been touched by the artwork, cards and gifts Lily would bring home after her visits at Zoe's, and how the team remembered details of our lives and all the things Lily loves and enjoys.
Zoe's Place staff really are a very special bunch of people and we will always be grateful."
All of the team here would like to wish Lily and her family all the best for the future. Huge thanks for the kind words!
Back to News