Fundraising promise/strategy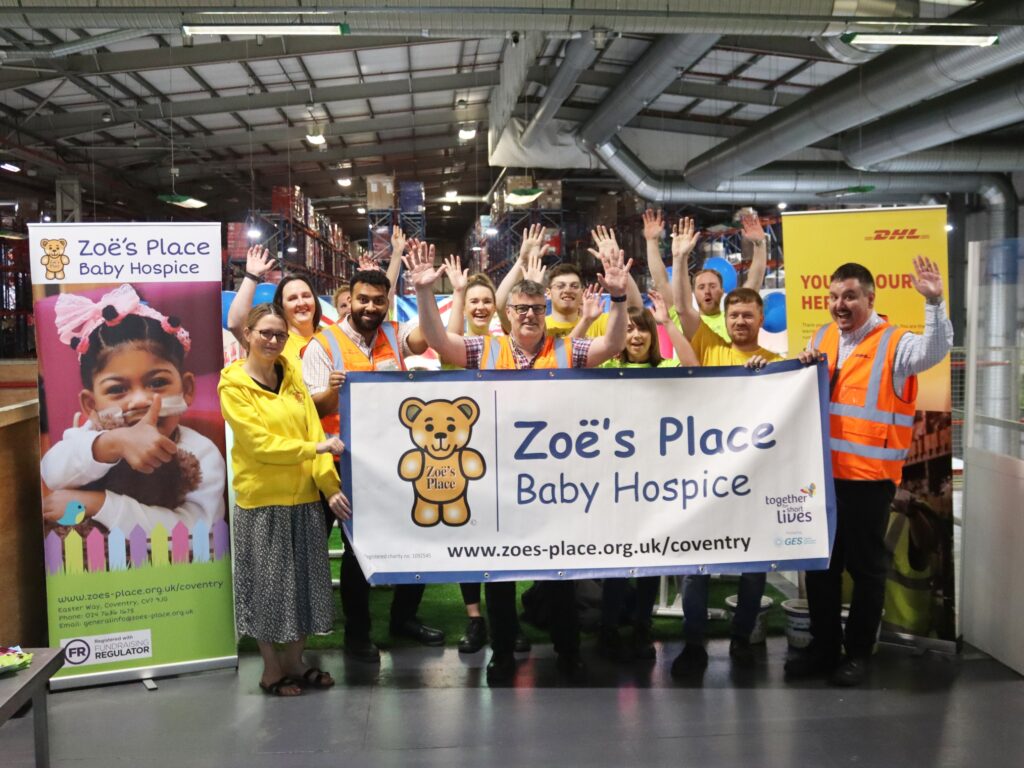 Our supporters are our friends and we are committed to ensuring that you treated with openess, honesty and respect.
Our regulation
Zoe's Place Trust (the registered name for Zoe's Place Baby Hospice)  is a registered charity (no. 1092545) and is also registered with the Fundraising Regulator, the independent regulator of charitable fundraising in England, Wales and Northern Ireland.
Our fundraising takes place in line with the standards set out in the Code of Fundraising Practice, by the Fundraising Regulator.  Click here to visit the Fundraising Regulator's website.
Our promise to our supporters
We will commit to high standards
We will adhere to the Fundraising Regulator's Code of Fundraising Practice.
We will monitor fundraisers, volunteers and third parties working with us to raise funds, to ensure that they comply with the Code of Fundraising Practice, and with this Promise.
We will comply with the law as it applies to charities and fundraising.
We will display the Fundraising Regulator badge on our fundraising material to show we are committed to good practice.
We will be clear, honest and open
We will tell the truth and we will not exaggerate.
We will do what we say we are going to do with donations we receive.
We will be clear about who we are and what we do.
We will give a clear explanation of how you can make a gift and change a regular donation.
Where we ask a third party to fundraise on our behalf, we will make this relationship and the financial arrangement transparent.
We will be able to explain our fundraising costs and show how they are in the best interests of our cause if challenged.
We will ensure our complaints process is clear and easily accessible.
We will provide clear and evidence-based reasons for our decisions on complaints.
We will be respectful
We will respect your rights and privacy.
We will not put undue pressure on you to make a gift. If you do not want to give or wish to cease giving, we will respect your decision.
We will have a procedure for dealing with people in vulnerable circumstances and it will be available on request.
Where the law requires, we will get your consent before we contact you to fundraise.
If you tell us that you don't want us to contact you in a particular way we will not do so. We will work with the Telephone, Mail and Fundraising Preference Services to ensure that those who choose not to receive specific types of communication don't have to.
We will be fair and reasonable
We will treat donors and the public fairly, showing sensitivity and adapting our approach depending on your needs.
We will take care not to use any images or words that intentionally cause distress or anxiety.
We will take care not to cause nuisance or disruption to the public.
We will be accountable and responsible
We will manage our resources responsibly and consider the impact of our fundraising on our donors, supporters and the wider public.
If you are unhappy with anything we've done whilst fundraising, you can contact us to make a complaint. We will listen to feedback and respond appropriately to compliments and criticism we receive.
We will have a complaints procedure, a copy of which will be available on our website or available on request.
Our complaints procedure will let you know how to contact the Fundraising Regulator in the event that you feel our response is unsatisfactory.
We will monitor and record the number of complaints we receive each year and share this data with the Fundraising Regulator on request.
Our fundraising activities
Around 80% of the cost of running Zoe's Place is funded through donations and legacies.  The other 20% of income is secured from statutory sources. Fundraising is vital to ensure that Zoe's Place can continue to offer services from of charge to those children and families who need our support.
Without the generosity of our supporters we would not be able to continue our work.
To deliver our fundraising activities we employ our own specialist fundraisers as well as benefitting from a dedicated team of volunteers, who give their time and energy free to raise valuable funds and share the stories of the Hospice. We are also a member of Your Hospice Lottery
We raise money through a variety of activities and are always happy to talk to people about how they could support us.  Please don't hesitate to get in touch with your local hospice to find out how you could help or visit our Get Involved pages on our website.
Zoe's Place Trading is a charitable trading company, which is a 100% subsidiary of Zoe's Place Baby Hospice. The trading company was set up by us to trade on behalf of Zoe's Place, as a means of raising funds for the sole benefit of the charity.
How we use your gifts
Most donations are used to help towards the running costs of the hospice that received the gift.  If one of our hospices raises more money than it requires in a financial year, then any excess funds are used wherever the need is greatest, as directed by the charity's Trustees.
Trustees may direct excess funds to be used to support children and families who attend one of our other hospices; to be put to one side to allow us to save up to undertake a new project or being kept in reserves, in line with the charity commissions requirement for charities to have a reserves fund.
If a gift is restricted to a specific use by the donor, then we will honour those wishes.  If we are unable to use the money in the way intended by the donor, then we will let you know and discuss with you if there is another way we could use your donation.  If we are unable to find a different way to use the money, that you support, then we  will return your gift.
How we look after your data
We respect and value all our supporters.  All data collected from our donors and supporters is held and processed in line with our Data Protection Policy, Data Retention Policy, and Data Security Policy, and our Privacy Notice.
We will not share, swap or sell data collected from supporters for any commercial gain.
Occasionally, we need to share date with third parties.  This might be for legal reasons, for example with HMRC for the purposes of auditing Gift Aid.  Or it might be to enable us to undertake our activities, for example, giving your data to a printers so that we can send out our newsletter and appeal.  Where we do share data it is in line with our data protection policies and privacy notices listed above.
When you give us your financial information  – for example a credit or debit card details –  to process a donation, this information is destroyed as soon as the transaction is complete, in accordance with our Data Retention Policy.
How you can make a complaint, comment or compliment us
We work hard to deliver a high-quality service to all our supporters and we welcome feedback at any time. Despite our best efforts, we occasionally don't get it right and when this happens, we encourage you to let us know as soon as possible, so that we can resolve the problem.
If you're not happy that the problem has been resolved, you may wish to make a complaint. We treat all complaints seriously and see them as an opportunity to reflect on how we can improve. For the Complaints Procedure click here.
If you have any fundraising feedback, would like to raise a concern or pay a compliment to a member of our fundraising team, then please contact the Head of Fundraising for your local hospice.  You can contact us directly:
Zoe's Place Coventry, Head of Fundraising: Ian Carr                                                          ian.carr@zoes-place.org.uk | 02476 939 025
Easter Way, Ash Green, Coventry CV7 9JG
Zoe's Place Liverpool, Head of Fundraising: Matt Meaney
matt.meaney@zoes-place.org.uk | 0151 225 0055
Yew Tree Lane, West Derby, Liverpool, L12 9HH
Zoe's Place Middlesbrough, Head of Fundraising: Harriet Langston
harriet.langston@zoes-place.org.uk | 01642 457985
Crossbeck House, High Street, Normanby, Middlesbrough, TS6 9DA