Middlesbrough bereavement group – Lindsey's story
Published date: 24 July 2023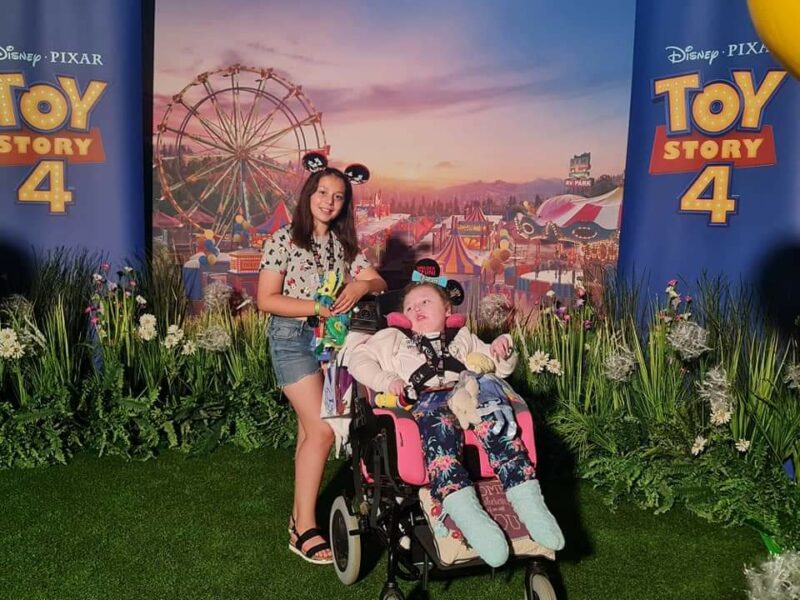 Hospice news
Middlesbrough
We'd like to say a huge thank you to Lindsey Shaw, who spoke to us recently about her experience of Zoe's Place.
Lindsey's daughter Emily passed away a year a go this week, having attended our hospice from a very early age.
Emily attended the hospice to give her mum some respite care, so she and the rest of her family have known our clinical team for some time now.
Here, Lindsey speaks about the journey she's been on, detailing the early days of Emily's care, how we supported her throughout the years, and how she now receives similar support now – through our Monthly Bereavement Support Group…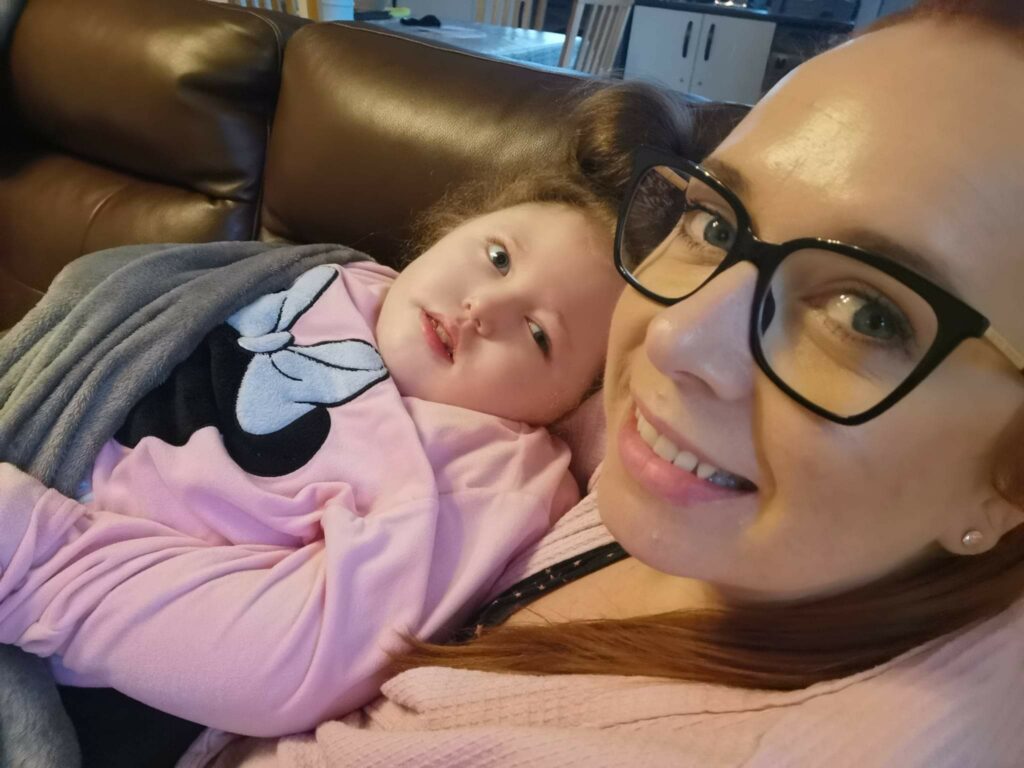 My early experiences of Zoe's Place:
My families' early experiences of Zoe's Place were amazing.
Initially we didn't like the idea of respite because we were unsure about letting our girl be with strangers, so we were happy to not have Emily taken care of. We did have a look at the facilities and speak to staff though, and I soon realised it would be a home from home.
Not only did we get to spend quality time with our eldest child, Emily also got respite from us too. She absolutely loved not being 'fussed' with like she was at home, and during school runs, shopping etc.
Emily loved a cuddle and a pamper and that is exactly what she got when she attended Zoe's Place.

A little more about Emily:
Emily loved a cuddle, loved anything that consisted of comfort and warmth and hated a fuss, unless it was to paint nails, or have a massage!
She also absolutely loved Disney, particularly Frozen and Moana. At home she would have Disney music playing every morning and night while getting washed and dressed. She loved hydrotherapy too, especially when it meant floating in pure relaxation.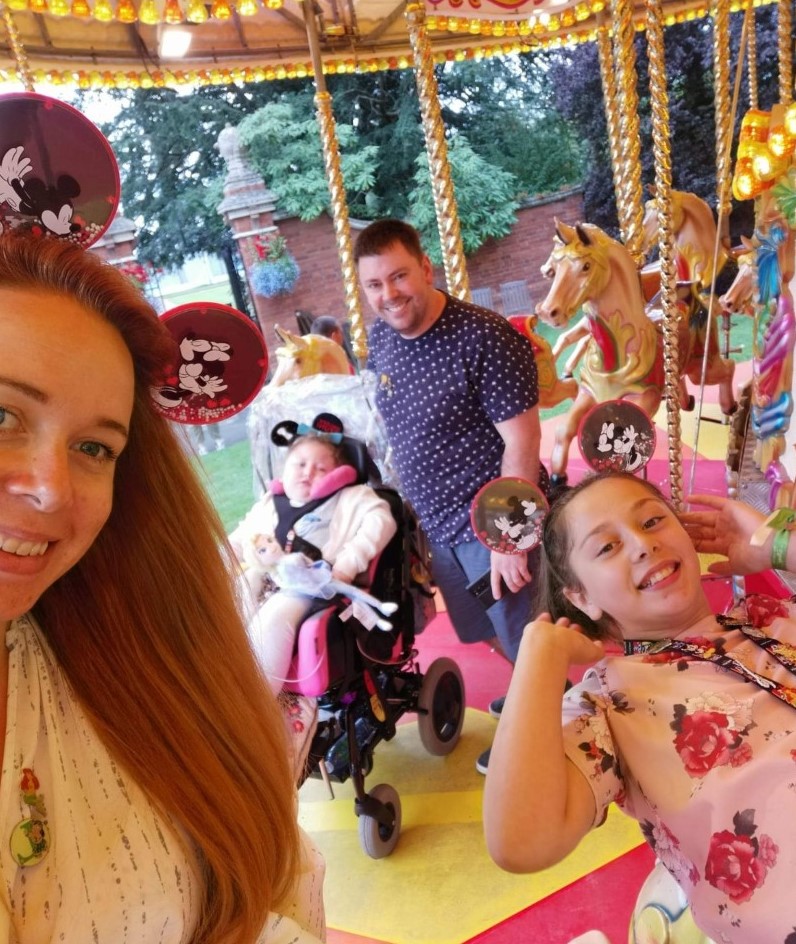 Extended support from the hospice:
After Emily's graduation and before her passing away, we didn't have lots of contact with Zoe's Place – mainly due to lockdowns from covid and restrictions.
We did however have social media contact with other parents and their staff.
Support was offered when we had a flood in our home as well, so it's always been nice knowing they are there when we need them.

At the time of Emily's passing:
At the time of Emily's passing, Zoe's Place got in contact with us offering consistent support, both in person and over the phone. We had Emily on palliative care at home for 8 days after she was transferred home from hospital, and as family we were going through the motions of helping her in her last days.
There was a heatwave at the time, and I was worrying I wouldn't be able to support her in the hours after her death as I would not be able to support the temperature her body would need.
That's when the staff at Zoe's Place got in contact and offered me help if it became too much for us at home. They offered us space in their bereavement suite if we found it became too difficult for us to manage.
As it turned out, we kept Emily home until she died, but then accepted the offer of help soon after. The cold room within the Rainbow suite meant we could keep Emily with us for longer, as we were not ready to let her go.
I ended up staying in the suite for 5/6 days. The staff had it done out comfortably for both of us. The kitchen was stocked with essentials, the bathroom with towels and toiletries and the bedroom with fresh bedding.
Staff who were working would pop up to see us to check we were ok and give Emily their respects personally. I could never put into words the gratitude I have for having this available to us, it helped me through the hardest days, it helped me to have more time with my girl.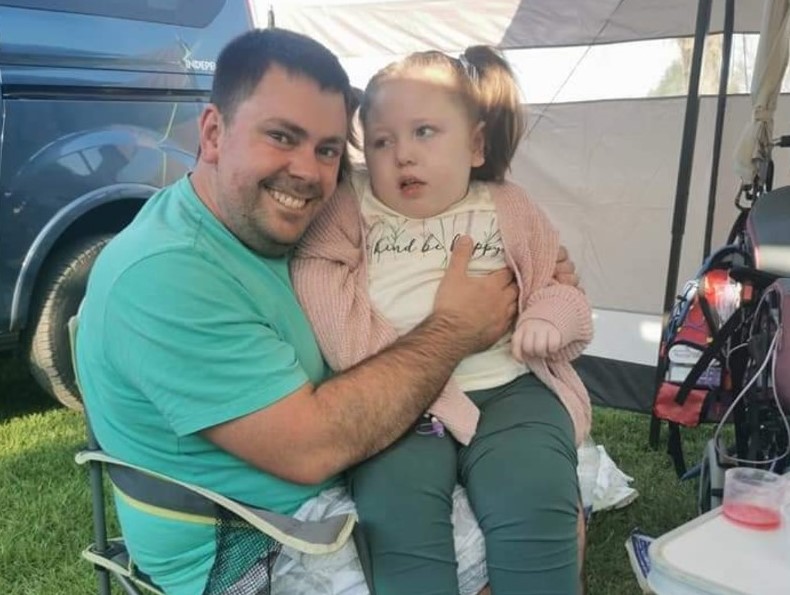 The Zoe's Place bereavement group:
I attended the first bereavement group 3 months after losing Emily, or thereabouts.
It's nice to go to open up about the realities of live with other people who understand you most, as they have had similar experiences. There are people at all stages of grief, so it helps us to understand where on the pathway we are, and how we can help ourselves on that journey.
it helps me to be myself and have any conversation I want. I feel like I can laugh over something that is in the present or cry about things from the past – and I never feel awkward.

Recommending our bereavement services to others:
It is hard to know what to say to someone going through the same thing, as we all deal with grief differently and have different circumstances.
What I do know is, it is not always an easy road, so having the support like we have had has been a huge help. It still is!
Never be shy to step forward and ask for help or open up. There is no judgement, just understanding from everyone.
A big thanks to the team!
It is hard to select just a few as everyone who has been involved with us over the past 8 years have all helped us one way or another and any help we have received, we will always be grateful for it.
There are 2 members who have known us through all the years and still support us now (alongside everyone else) and that is Ashleigh and Liz.
Their continued support to not just me but to anyone they are in touch with – whatever the reason – has been amazing. They always go above and beyond for me.
So, I'd like to say a big thank you to them and every single person involved over the years.
If you'd like further information on our bereavement support group, call us for an informal chat on 01642 457985, or email: ashleigh.rickards@zoes-place.org.uk
Back to News