'33 and counting' for fundraiser Sue – Great North Run special
Published date: 25 July 2023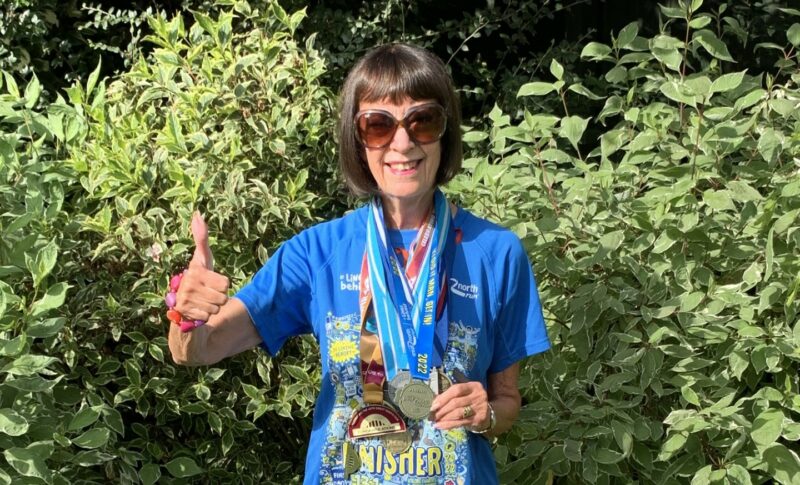 Fundraising news
Middlesbrough
This is the incredible 73-year-old, Sue Lamballe.
She has been participating in the Great North Run for Zoe's Place since our hospice in Middlesbrough opened, almost 20 years ago. This will be her 33rd year of taking part, having first ran the half marathon in 1989.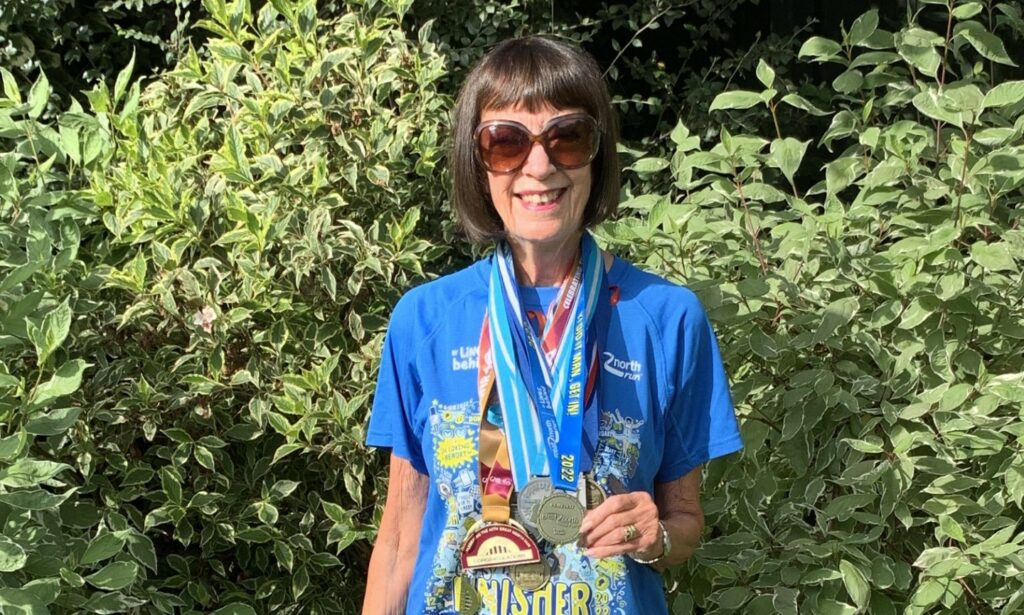 "I've always been quite fit, and I believe exercise is really important, so it's something I've always enjoyed doing." she said.
"To begin with, I fundraised for the Holistic Cancer Care Project, as I was made aware of the great work they do. However, my husband Peter was raising money for Zoe's Place through his workplace, so he convinced me how great they were."
Having been a teacher for most of her working life, Sue has always cared for children in the local area. She seen them grow, learn, and develop through their lives, so it turn, she sees it important to offer support to children who are less fortunate.
"It's really important to ensure children with life limiting illnesses get the support they need in the short time they are with us." She explained.
"I'm a big believer of doing my bit, so I'd encourage everyone to do a little something to help. Time with children is precious, so we should embrace every moment."
Unfortunately, due to COVID-19, Sue missed a significant landmark when the Great North Run was cancelled.
During the height of the pandemic in 2020, the annual race would have celebrated its 40th anniversary, but in light of restrictions, it had to be called off.
That run would have also been Sue's 30th in all… and it would have been around her 70th birthday.
"I am a little disappointed about that, but to be honest, I was thinking it would be my last if it did go ahead – so maybe it worked out for the better because I'm still ready for more."
Despite her age, Sue's unwavering determination is something to be admired.
More often than not, she has finished the race in under 2 and a half hours – something which she (and everyone at Zoe's Place) is really proud of.
"Back when I started the race, I used to do it in around 2 hours and 10 minutes, but ill be happy if I come in at around 2 hours and 40 this year."
"I'm not one of those who gets het up about the time though. If anything, it's just great to take in the atmosphere. The people in Gateshead and Newcastle are wonderful because they cheer you on and offer you drinks as you go past."
"This is my way of giving back to this wonderful charity, but if there's any way you can help too, please do."
If you would like to donate to Sue's efforts, you can. Just call our fundraising team on 01642 457985 to make a donation.
Just mention that you'd like it to go under Sue's fundraising efforts for the Great North Run.
Back to News