20 Years of Compassion: Rachael and Lyndsey's Remarkable Journey at Zoe's Place 
Published date: 4 October 2023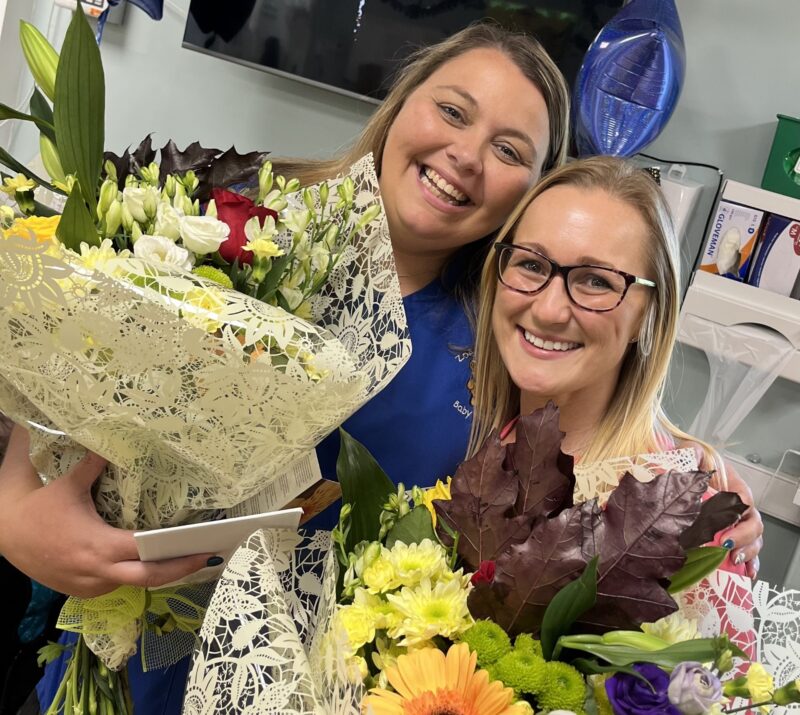 Hospice news
Middlesbrough
Meet Rachael and Lyndsey, two remarkable members of the Zoe's Place Middlesbrough team, with an incredible 20 years of dedication. They've been here since the very beginning, as long as our charity has been in Teesside.
Rachael started as a Care Assistant, while Lyndsey took on the role of Play Lead.
Those early days were full of variety, as they helped prepare for our hospice opening. Alongside their roles, they pitched in with fundraising efforts, attending gala balls, running the Great North Run, and participating in cheque presentations.
They even rolled up their sleeves for painting and assembling furniture, all while spreading the word about our hospice in the community.
It wasn't until January 2004 when our hospice officially opened that they stepped into their full-time clinical roles. Today, Rachael focuses her energy on community and events fundraising, while Lyndsey manages our internal clinical admin systems.
To celebrate their two decades of service, the team recently gathered, presenting them with flowers to honour their unwavering commitment to our cause.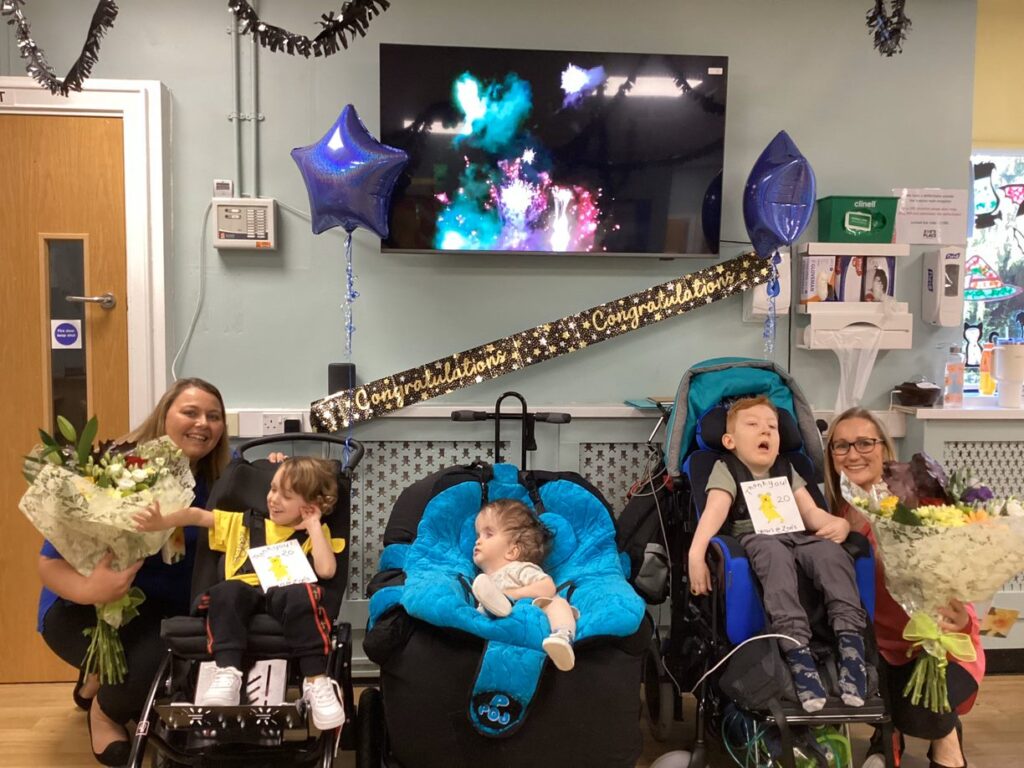 "I still love coming to work here because I know first hand the difference I'm making to the children who visit us. It's such a rewarding job, and I take great joy in sharing our charity's story with our supportive local community," said Rachael.
Lyndsey echoed these sentiments; "There's much to consider in my new role, but the team here has been fantastic. I still lend a hand to the nurses by covering shifts in the hospice, so it's always busy!"
"Some days, it feels like it's been 20 years, and other times, it doesn't. But that same excitement I felt all those years ago still lingers," Rachael added.
The entire Zoe's Place team, from staff to management and trustees, extends heartfelt thanks for the commitment of individuals like Lyndsey and Rachael.
Joan Stainsby, Executive Trustee shared:
"Zoe's Place and the children we care for depend on a team of devoted individuals during challenging times. We are truly thankful for Rachael and Lyndsey's enduring dedication, which has enriched our hospice in Middlesbrough in numerous ways, and no doubt the lives of many families we support."
Back to News