Another successful 'Walk for Kate', Ged's Fundraising journey
Published date: 6 May 2022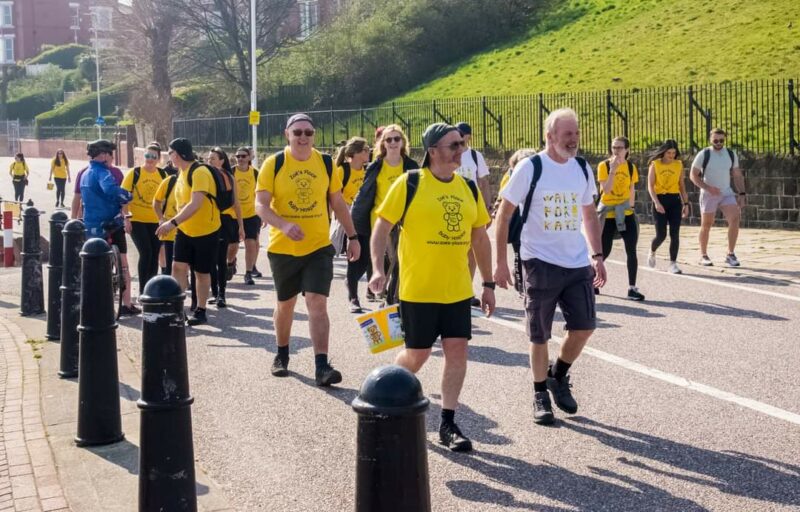 Fundraising news
Liverpool
Ged Finnegan has fundraised for Zoe's Place for the past 4 years…
Ged sadly lost his daughter and wanted to do something in her memory on her 20th Anniversary and at the time loved to go on walks and so 'Kate's Coastal Walk' came about. Ged's walk has got bigger each year, having over 100 people signed up to join him, but unfortunately in 2020 because of Covid-19, Ged had to cancel the walk. Even though the walk was cancelled he still managed to raise almost £7,000!
This year, saw the 'Walk for Kate' back! With over 70 people donning their Zoe's Place t-shirts and taking on the walk, it was so great to see the sea of yellow! The walk, approximately 28 miles, takes them along the Liverpool waterfront to the Pier Head where they take the ferry over to Woodside and then continue the walk past New Brighton, then back! All in aid of our hospice and in memory of Kate!
From the day of the walk he managed to raise an amazing £1,874.49!
See how Ged is getting on with his fundraising this year on his fundraising page here!
Ged has done an amazing job at raising awareness for Zoe's Place and has fundraised over £33,000 in total!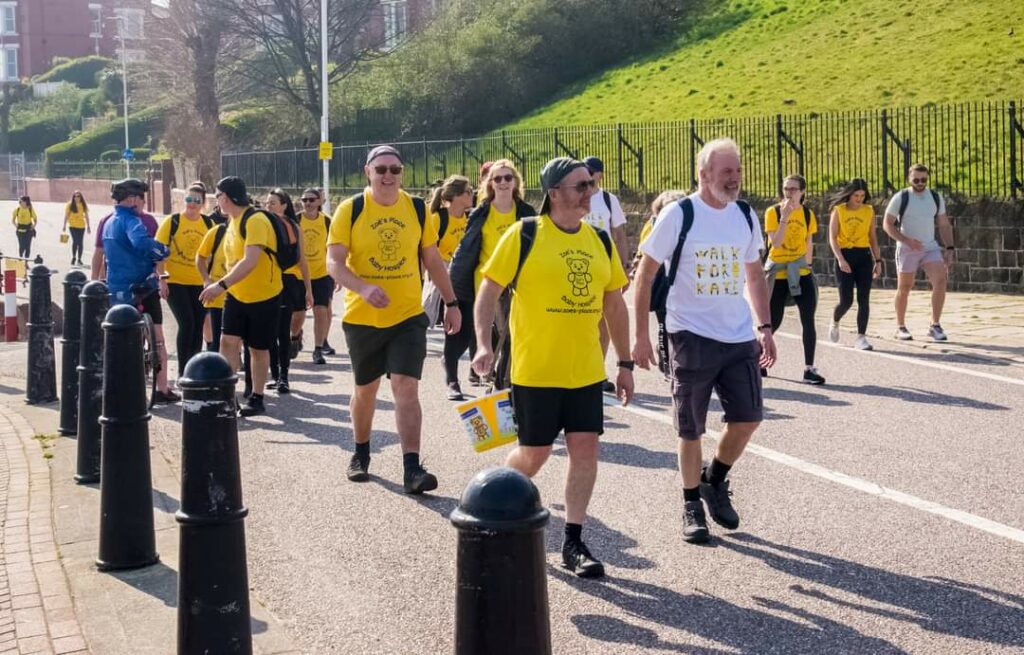 Back to News