Forever Reds donate £25,000 to Zoe's Place, Liverpool
Published date: 12 July 2023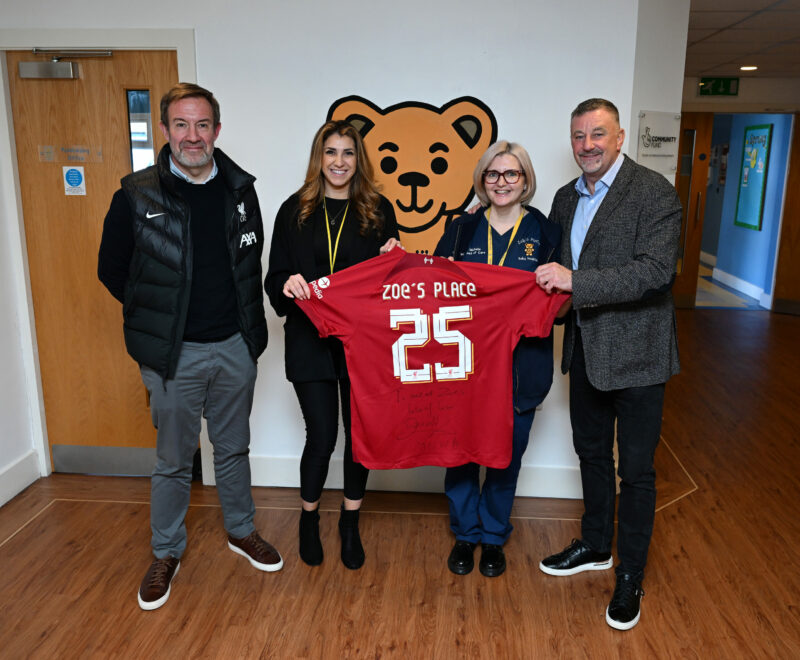 Fundraising news
Hospice news
Liverpool
Press release
Zoe's Place, Liverpool, received a £25,000 donation from Forever Reds, Liverpool FC's official former players association, to support the incredible work we do in the Merseyside community.
To find out more about the work that Zoe's Place does, John Aldridge, Former Liverpool Player and Chairman of Forever Reds, visited our hospice, meeting our Head of Care, Michelle Wright, who showcased the wonderful facilities and services we offer at the hospice. 
"We're incredibly proud to be able to host events which raise money for the right reasons," said Aldridge. "Seeing first-hand the work all three charities do was incredible. I know the money will be put to good use and make a difference."
Gina Earnshaw, Corporate and Major Donor Fundraiser at Zoe's Place, added: "At Zoe's Place Baby Hospice, we are lucky enough to be involved with the LFC Foundation, this partnership brings so many opportunities to both the families who attend the hospice and the growth of Zoe's Place itself.
"We are so grateful to have received such a generous donation from Forever Reds, this will provide the funding of our Play Specialist's salary for the year. Our Play Specialist uses techniques that help our babies achieve developmental goals, and to understand and ease past trauma from their complex conditions, as well as supporting siblings through play."
During the visit, John got to meet one of our families at Zoe's Place. Leo, who has been attending Zoë's Place for several years got to meet the former player, alongside his Mum, Sarah, who explained how vital the work that Zoe's Place does.
Back to News