This Christmas, your donations can provide care for children with life-threatening and complex needs at our baby hospice.
Zoe's Place supports children with life-limiting and life-threatening needs and their families to live life to its fullest. Despite being a hospice, we do much more than end of life care, with therapies and respite being a huge part of our services.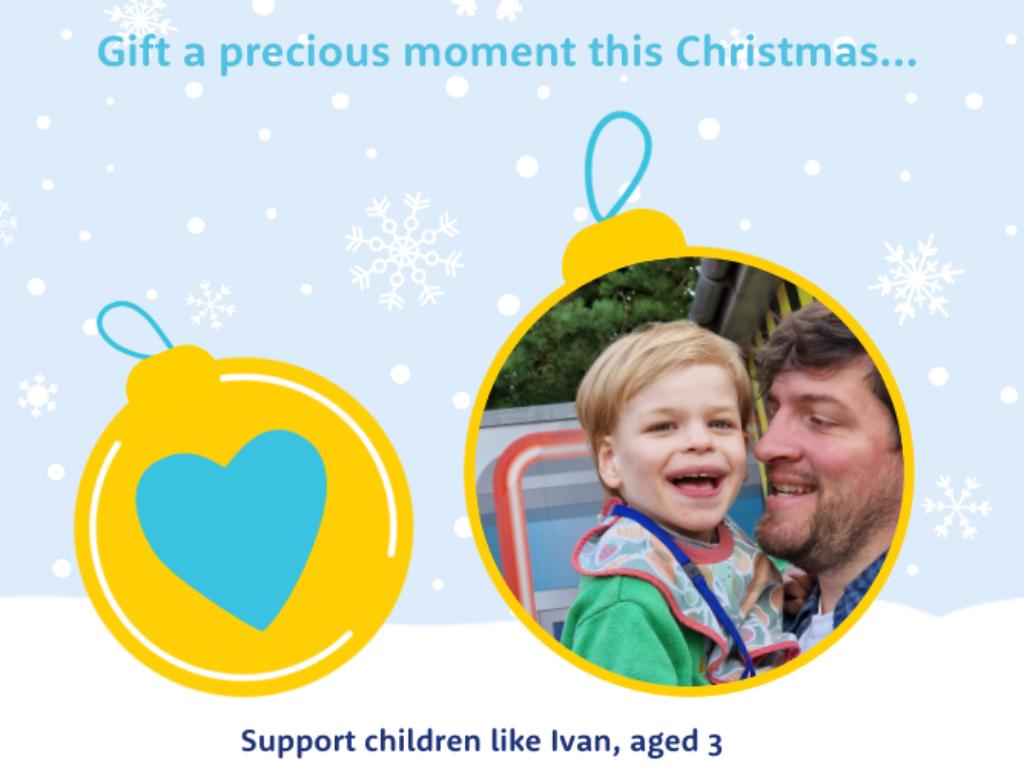 Support children like Ivan, aged 3.
Imagine a phone call that shatters your world, delivering news that your precious baby may never speak, walk, or live without constant care. This is the heart-wrenching reality that Elissa, Ivan's mother, faced when he was just 13 months old.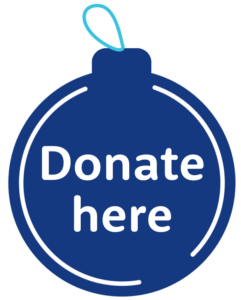 Getting the diagnosis
In 2020, during the midst of a lockdown, getting to a doctor was a challenge. Finally, when they did, the diagnosis came through: 'Phelan Mcdermid Syndrome and 21q22.3 duplication'. Elissa diligently wrote down the details, 'absent speech, hypotonia, likely pathogenic, will need lifelong care'. Those
words held a weight that was hard to bear. Elissa's dreams of parenthood took on a new shape. "All of those thoughts, hopes and aspirations suddenly crashed around me… the words 'lifelong care' were a massive shock and hard to digest," she bravely admits.
Ivan's journey has meant big changes for the family. Elissa had to leave her job as hospital stays have become a familiar routine and Ivan's condition left her with the most difficult decisions she'll ever have to make. "During the worst time, my Mum received a terminal diagnosis and died shortly after. I had to decide whether to spend time with my Mum as she was dying or with my son as he was in pain and suffering from trauma. I didn't have the breathing space to grieve her loss."
"They took my little boy in at his darkest time, filled him with love and hope and helped him to recover into the happy child he is now."
Life at Zoe's Place
At Zoe's Place, Ivan experiences things he never could at home. Therapies involving animals, specialist music therapy and physiotherapy too. As well as individual access to sensory and soft
play rooms. They have all played a role in fulfilling his day-to-day life, both physically and emotionally.
Beyond therapies, Zoe's Place offers Ivan a chance to be a child. Parties, outings, and the space to grow independently are regular opportunities Ivan now embraces. Elissa added, "They took my little boy in at his darkest time, filled him with love and hope. There is no easy and quick way to sum up the gratitude and thanks I have."
Zoe's Place is more than a hospice; it's a lifeline for children. It provides the care, the recovery, and the space for these children to simply be children again. This Christmas, consider donating to Zoe's Place. It's a gift that will touch lives, just like Ivan's, in ways that words can hardly express.
Ivan's nurse
One of Ivan's nurses, Amy, said "Ivan is a great little boy, he is very affectionate, loves having a cuddle, all things Disney and animal therapy is his favourite! He has been coming to us now for a year and we've seen massive progress. He was quite an anxious little boy when he came. We have worked one on one with Ivan at his pace to build that relationship with him. He trusts us now and he knows he is going to get the care he needs from us."
You can make a difference
This Christmas, as you reflect on the power of giving, consider how you can gift a precious moment to families like Ivan's. Your support can make a world of difference, offering respite, joy, and cherished memories during challenging times.
Click on the bauble to go to our Just Giving page and donate to help keep our hospice open! It takes £1.5 million a year to run Zoe's Place Coventry and we rely solely on the kindness of public donations.