Starley Sportive
September 24 2023 08:30 - September 24 2023 17:00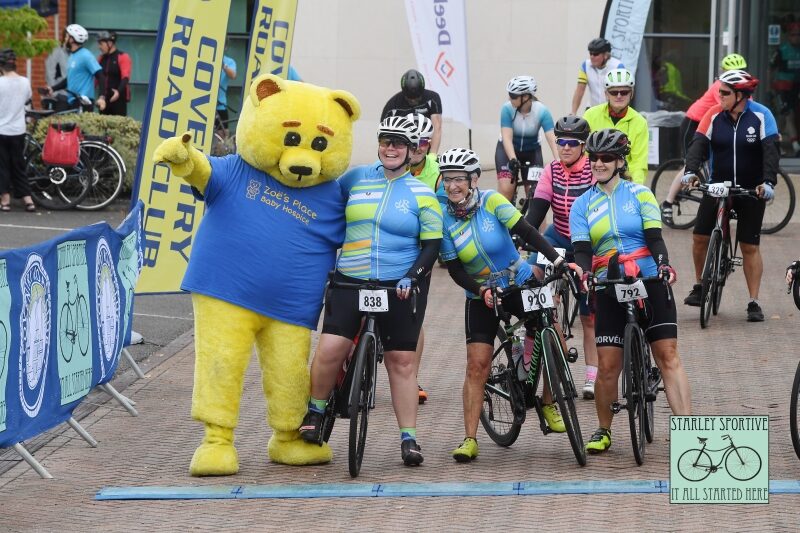 Challenge/Fitness
Coventry
Date – Sunday 24th September 2023
Location – Deeley HQ, Herald Ave, Coventry
Reg fee – Free!
Pledge to raise – £100
The Starley Sportive is back for 2023!
This major charity bike sportive recognises the contributions of Coventry based inventors John Kemp Starley and James Starley to the cycling industry. What better way to do this than getting as many people as possible out on their bikes.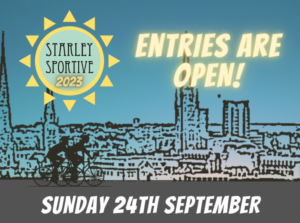 What makes this event unique is 100% of the profits made is split between local charities with one of them being Zoe's Place!!
The only way to enter for the ride is to register before the day, not only will we receive a donation of the money raised from this event, but we have also been given discount codes allowing you to register for free!
There are three route options that take you into the stunning Warwickshire countryside –
Short Route 28.6 Mile : The short route is a really enjoyable ride into the Warwickshire countryside towards Hatton. You only have to look at all the smiles in the photographs from last year to see this ride has a real family atmosphere.
Long Route 63.1 Mile : The Starley Sportive Long Route is on undulating roads, it leaves the short route after the first 13.2 miles just past Hatton Country World, It then takes you out through Snitterfiled before making your first of two visit to Alcester
Epic Route 86.5 Mile : The Starley Sportive Epic Route will be 86.5 miles and will also include Dover Hill in the Cotswolds. Dovers Hill has been used for the national hill climb on no less than 6 occasions; with an average gradient of 9% and a maximum of 14%
To claim one of our free spaces we are asking for a small pledge to raise of £100. Please complete the form below to request one of our discount codes and instructions on how to register. Or please get in touch for more details challenge@zoes-place.org.uk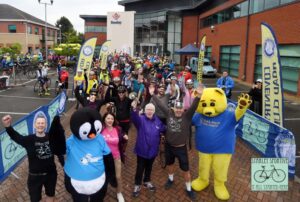 Back to Events