Berlin Marathon 2024
September 29 2024 00:00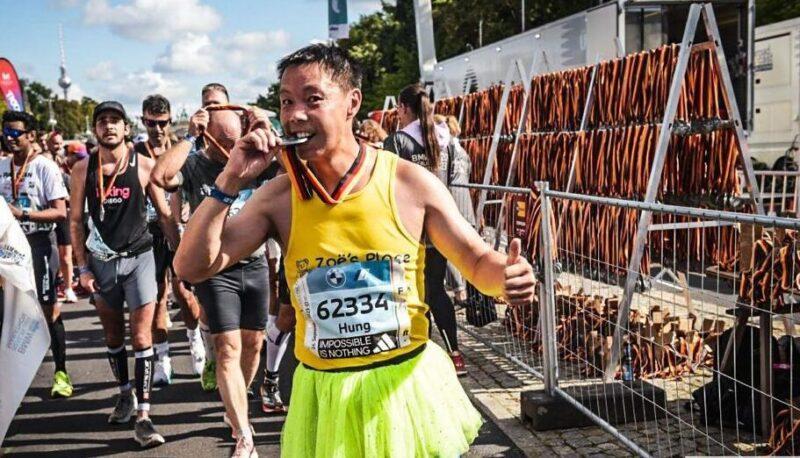 Challenge/Fitness
Coventry
Liverpool
Middlesbrough
Event – BMW Berlin Marathon
Date – Sunday 29th September 2024
Location – Berlin
Reg Fee – £50
Pledge to raise – £1250
Number of spaces – Just 10 trustwide!
Thinking about taking on a marathon? Want to challenge yourself and tick it off your bucket list?
Then this event is an amazing opportunity to do this, here is just some of the reasons you should take on the Berlin Marathon:
1. The fastest marathon in the world
The BMW BERLIN-MARATHON is not only one of the 6 marathon majors but is also known to be the fastest marathon in the world. Twelve world records have been set during the 49 editions of this event. The reason for this flood of records is clearly the uniquely fast course. Compared to other marathons, the course is extremely flat, with many straight sections. In addition, Berlin in September is ideal for endurance sports. An average temperature of 15°C and favourable wind conditions ensure optimal conditions for the athletes.
2. Sport and sightseeing combined
A 42.195 km course through one of the most historic cities in the world. When you run the marathon, you also get your very own sightseeing tour of the German capital at the same time. Passing the Victory Column via the "Strasse des 17. Juni" and also running past one of the largest buildings in Europe, the Berlin TV Tower! An absolute highlight awaits you at the end of the course. The athletes run along the magnificent boulevard "Unter den Linden" through the Brandenburg Gate towards the finish, crossing the former inner-German border.
3. First the work, then the pleasure
More than 100 live bands and DJs will warm up spectators and athletes alike. You can listen to a wide variety of music, from samba and jazz to rock & roll and hip hop along the entire route. This means that the runners are supported throughout almost the entire course. The event is rounded off with an after-event party. There you can celebrate together with the world-class athletes.
4. Support babies and children with life-limiting and life-threatening conditions
The main reason to take on such a great challenge it to help raise funds for the children and families that Zoe's Place supports.
These are just some of the reasons why you should consider the Berlin Marathon, sound good? What are you waiting for, register your interest today!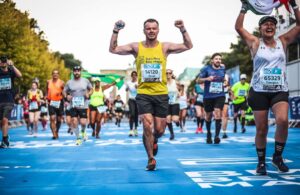 If you are interested in taking part in 2024, helping to raise vital funds for Zoe's Place then please fill in the form below and one of our team will be in touch! 
Back to Events