The Ultimate Canoe Challenge raises over £5,000
Published date: 18 October 2023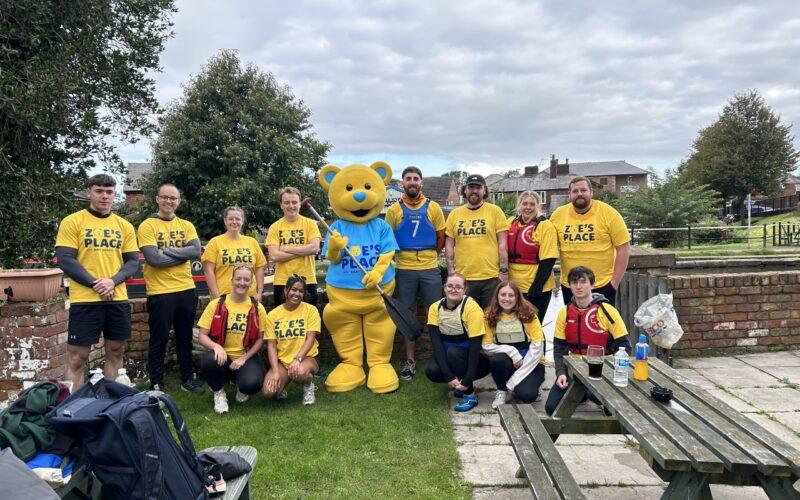 Fundraising news
Liverpool
Press release
Zoe's Place supporters paddle for a cause in the Ultimate Canoe Challenge
Twenty dedicated supporters of Zoe's Place Baby Hospice recently came together to embark on an incredible 22-mile journey along the scenic Leeds-Liverpool canal. This challenging yet exhilarating adventure, known as the 'Ultimate Canoe Challenge,' proved to be a day filled with camaraderie, determination, and, above all, a deep commitment to supporting the hospice's invaluable mission.
The Ultimate Canoe Challenge heads along the Leeds – Liverpool Canal with a couple of stops for teams to refuel and reward themselves with a drink in the locals pub alongside the canal! Along the journey team members from The Running Horses pub decided to donate their tips to the cause and we are so grateful!
From the very outset, participants faced a mix of weather conditions, but that didn't dampen the team's spirits! The day started with rain followed by bursts of sunshine and was filled with laughter and fun with everyone cheering each other over the finish line. One remarkable feat of the day: not a single participant fell into the water – hooray!!
The new Zoe's Place mascot even made an appearance to cheer on the teams!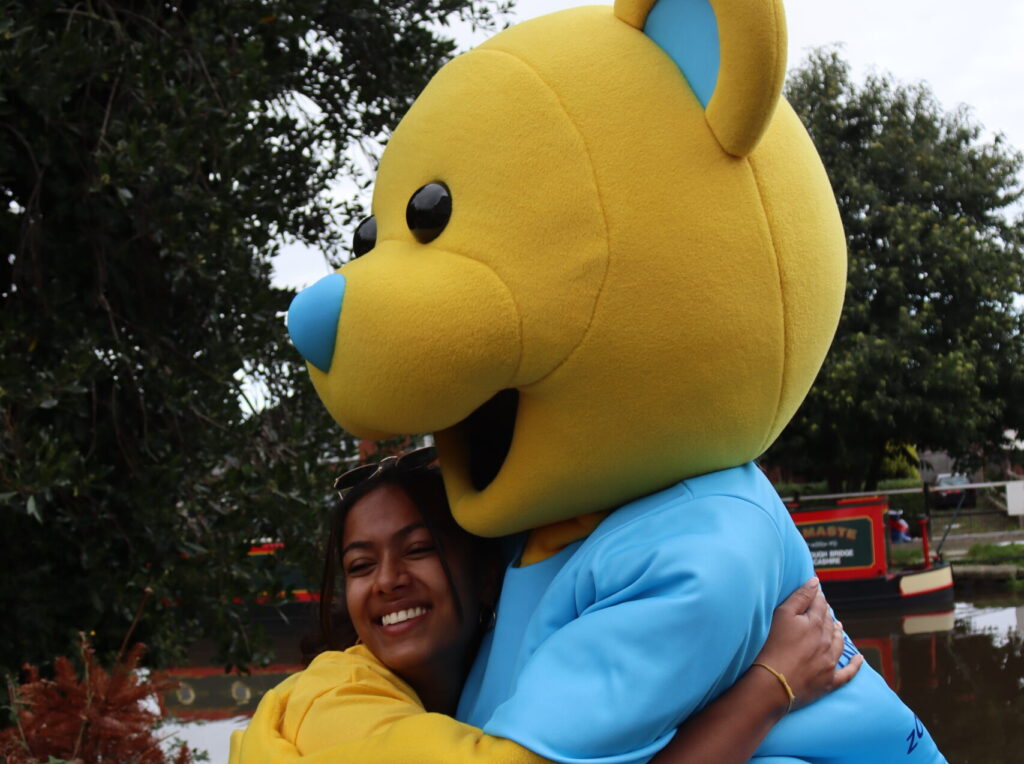 This years Canoe Challenge has raised over £5,000, and the donations continue to pour in. Here at Zoe's Place are proud of all the participants and their fundraising efforts which will make a significant impact on the hospice's ongoing work.
Zoe's Place Baby Hospice expressed their heartfelt gratitude to all the participants, volunteers, and donors who made the Canoe Challenge possible. These efforts play a crucial role in ensuring that the hospice can continue providing specialized care, respite services, and support to children and their families during challenging times.
Each participant took home a medal and our fastest team won a prize! Congratulations to everyone who took part, you should all be so proud!
To see all the images from the event, head to our Facebook page here!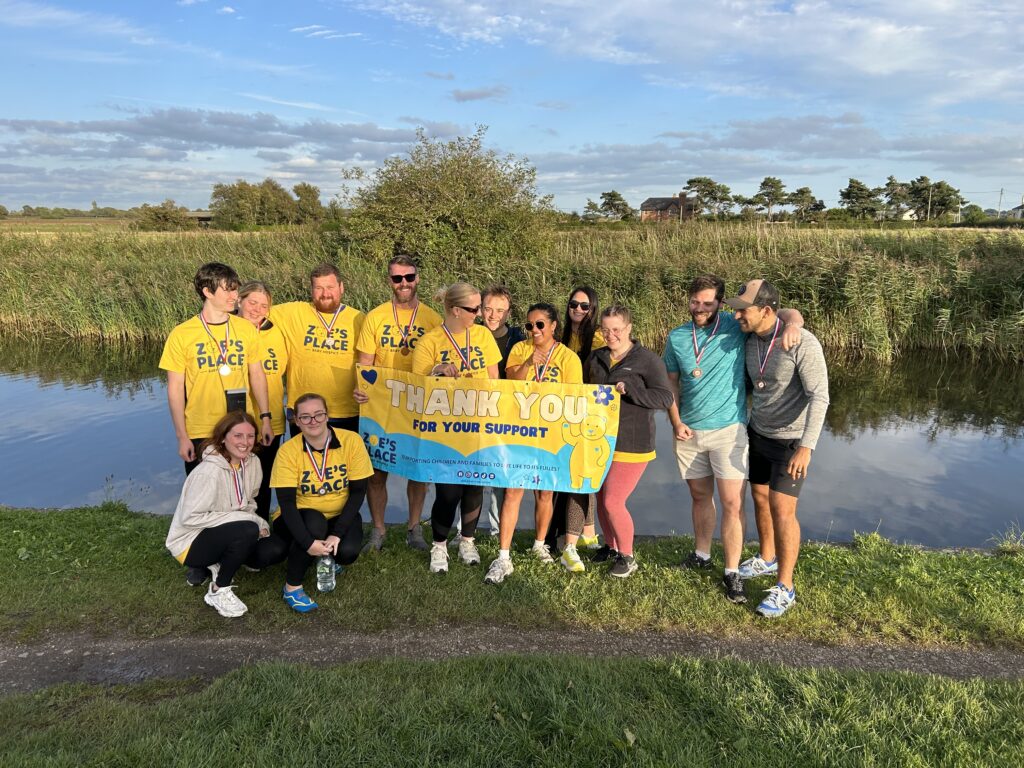 Back to News