Her Royal Highness The Princess of Wales shows her support for Children's Hospices around the UK…
Published date: 20 June 2023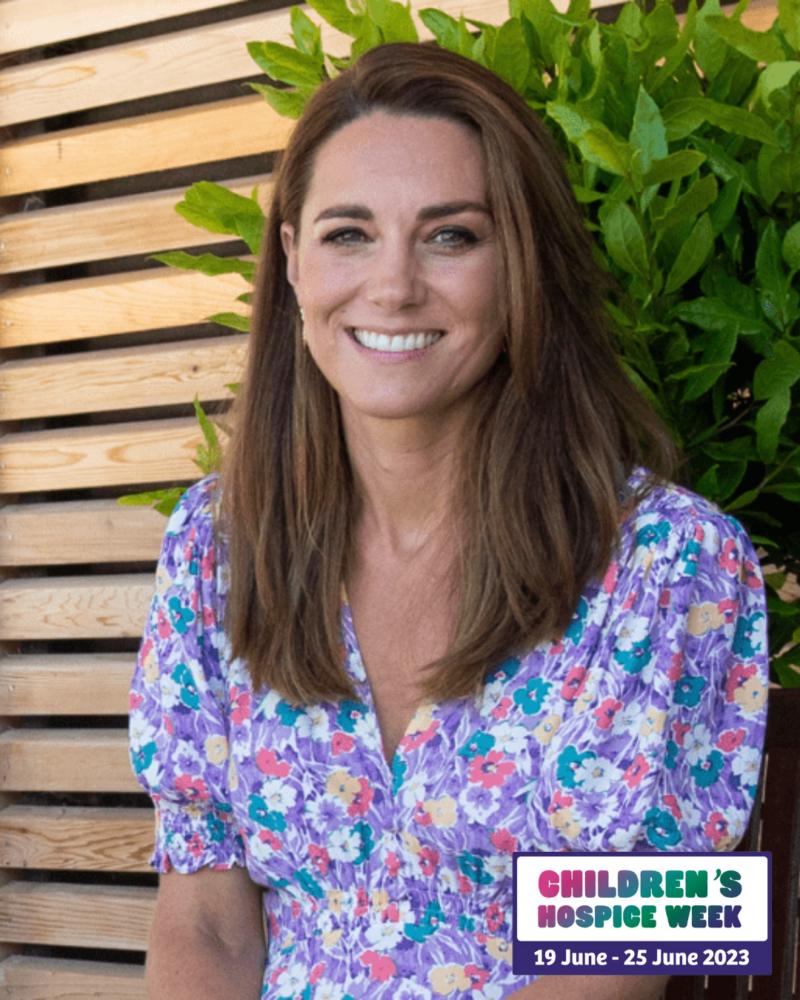 Coventry
Hospice news
Liverpool
Middlesbrough
Princess of Wales has sent a personal message of support for Children's Hospice Week to celebrate the extraordinary work the UK's 54 children's hospices do for children and young people with life-limiting conditions.
Her Royal Highness, The Princess of Wales has expressed her admiration for the remarkable dedication demonstrated by children's hospices throughout the United Kingdom. Her Royal Highness's heartfelt words came to mark the start of Children's Hospice Week, a national awareness campaign commencing today and lasting until Sunday, 25 June.
As Royal Patron of East Anglia's Children's Hospices, The Princess of Wales has seen first-hand the remarkable care children's hospices provide and her message shines a light on how children's hospices make a difference to the lives of the children and families that they care for.
Her Royal Highness, wrote "With 99,000 seriously ill children across the country, children's hospices work tirelessly to provide life-changing care to families with the aim of making unbelievably difficult situations that little bit easier. As Patron of East Anglia's Children's Hospices, I have been privileged to see first-hand the incredible way hospices help families and allow children to be children.
"During Children's Hospice Week, all hospices will be doing what they do day in day out – delivering vital specialist care, and whether that is by helping to facilitate a day at the beach for children to feel the sand between their toes, engaging young people in therapeutic music activities, or having a fun painting session to create special moments and memories, the teams supporting these families regularly go above and beyond to make a difference to their lives, no matter how long or short they may be.
"On behalf of parents and carers across the country, I would like to say a huge thank you to all those working in Children's Hospices. You are a shining light to so many families in their darkest times and your efforts do not go unnoticed.
"This Children's Hospice Week, I hope you'll join me in celebrating the truly extraordinary teamwork that goes into providing this incredible care"
You can view the full letter here.
Zoe's Place Baby Hospice is one of the charities joining Together for Short Lives and The Princess of Wales in marking Children's Hospice Week and thanking our children's hospice staff, and those working in children's hospices across the UK, for their continued and much-needed lifeline support.
Children's Hospice Week is an annual awareness campaign dedicated to highlighting the invaluable work carried out by children's hospices across the United Kingdom. The campaign aims to raise public awareness, support, and funds for these vital organizations, ensuring that seriously ill children and their families receive the care and support they need.
Back to News