Inflatable 5k Coventry
July 27 2024 08:00 - July 27 2024 18:00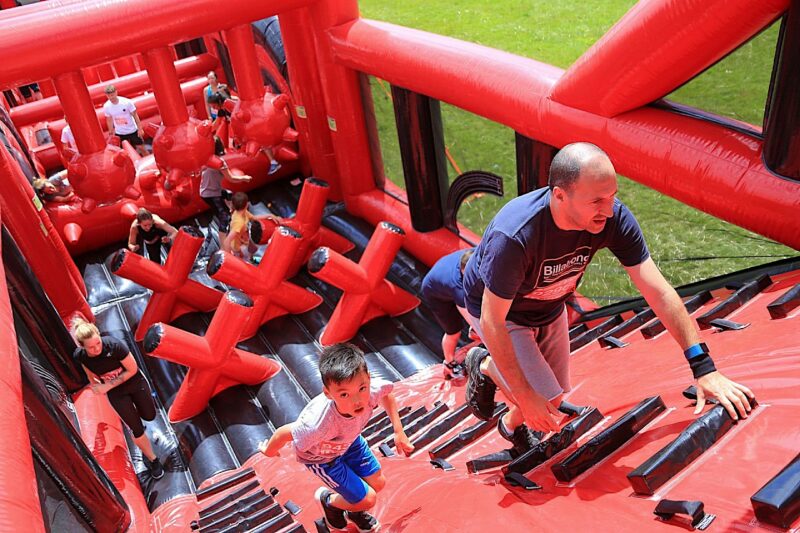 Challenge/Fitness
Coventry
Family challenge
Date – Saturday 27th July 2024
Location – University of Warwick, Coventry
Reg Fee – Free!
Minimum Sponsorship – £75 for 1 adult, £125 for 1 adult + 1 child, £175 for a Family of 3, £200 for a family of 4, £250 for a family of 6 or please get in touch for larger teams!
The world's largest and best Inflatable 5k has got even Bigger, Bouncier and Better! Tackling 32 gigantic obstacles on the 5k distance, combined with five pumping music zones to motivate you around the course, this years Inflatable 5k is the most epic yet!
With four different distances – 2.5k, 5k, 10k or 15k – to choose from, the whole family can take part!
The Inflatable Obstacle Run is open to all from age 5 and above! Take on the challenge by yourself, with friends or get the whole family, team mates or work colleagues involved!
Please use the form below to register for teams of up to 6 people, if you have a larger team please get in touch with our Fundraising Team by calling: 02476 361 675 or by e-mailing challenge@zoes-place.org.uk
Please note an adult can be responsible for up to 3 children on the course, with an adult being classed as 16 years+
Once you have filled out and submitted the Registration Form, our Fundraising Team will add you to the official Run for Charity portal. You will then receive an email to log in and complete your registration. If you have any questions our Fundraising Team will be delighted to support!:
Back to Events